Structures
Steel structures are designed to carry loads and provide rigidity. Below are a few common examples.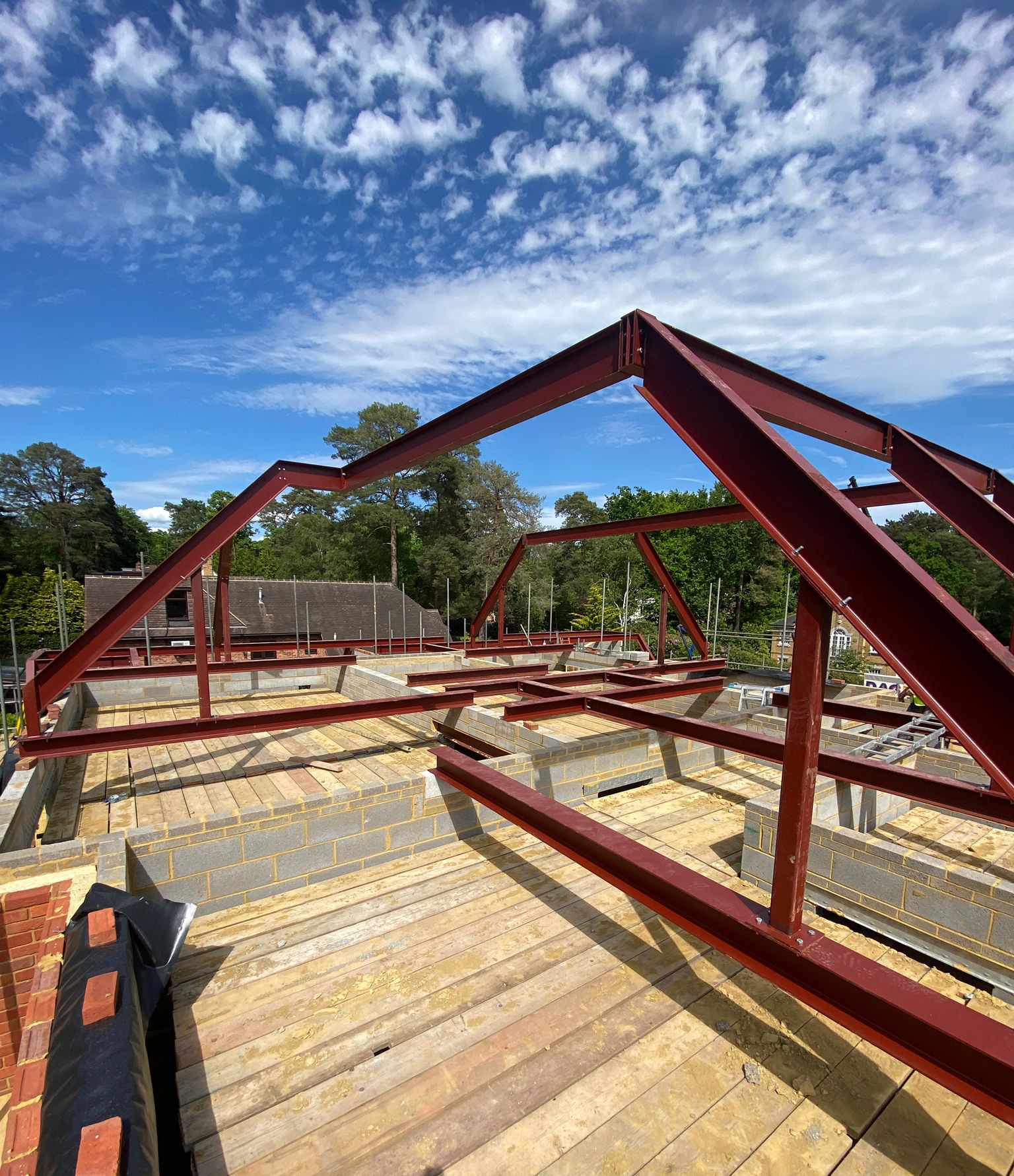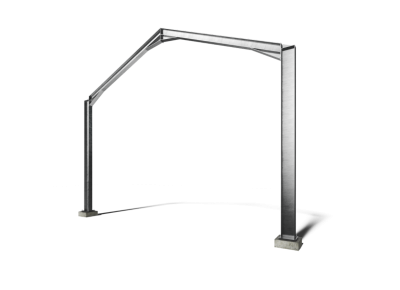 Portal Frame
One of the most common methods of steel construction in the UK, a Portal Frame consists of columns and horizontal or pitched rafters. The design incorporates moment-resistant connections which stop lateral movement, allowing the structure to act as one complete unit. Bracing is often applied to the wal l and roof bays to provide extra rigidity. Portal Frames are generally used in industrial and commercial applications and form a continuous steel frame with an unobstructed, clear internal space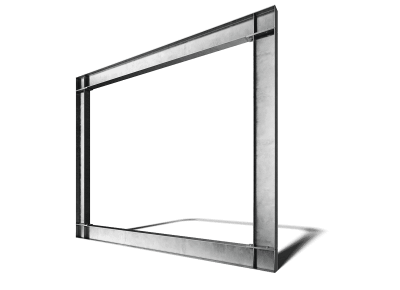 Box Frame
A Box Frame is a four section structure designed to support a building by transferring the load through the columns to the ground beam and foundations, allowing a simple solution for removal of a bearing wall. Consisting of a ground beam, two columns and a top beam joined together with welded plates and bolted connections a Box Frame, or Picture Frame, is commonly place in extensions and basement conversions.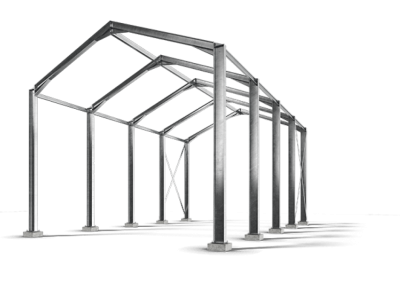 Full Structural Frame
A Full Structural Frame can be surveyed, drawn for fabrication and supplied fully fabricated to be erected on site either by our customer or by our own site teams. Structural Frames can consist of anything from 4 or 5 steel members upwards and this type of structure is generally self-supporting to allow for building infill of a variety of material types.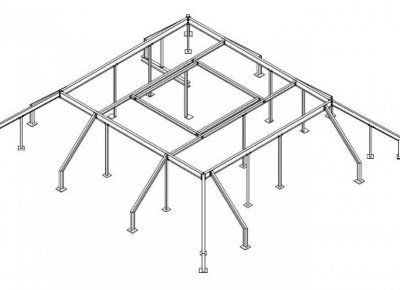 Cranked Roof Frame
The design of a Cranked Roof Frame – and its many variants – is generally used to provide greater living accommodation in a roof space, negating the need for traditional style vertical supports midway along the rafters, thereby creating a larger, uninterrupted living space. It is often an essential feature for loft conversions.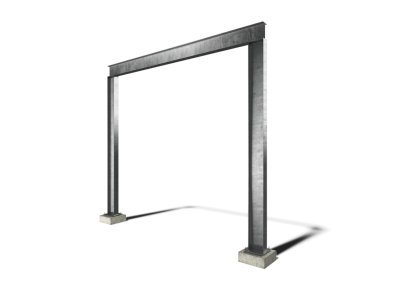 Goal Post Frame
A Goal Post Frame is generally used for rear extensions where the foundations are suitable or where pads supporting the columns can be dug and cast in concrete. This type of structure allows for a large aperture to be cut into the building to support the building fabric above. The two columns transfer this load down to the foundation and also add greater lateral stability.